New platforms help overcome biased news reporting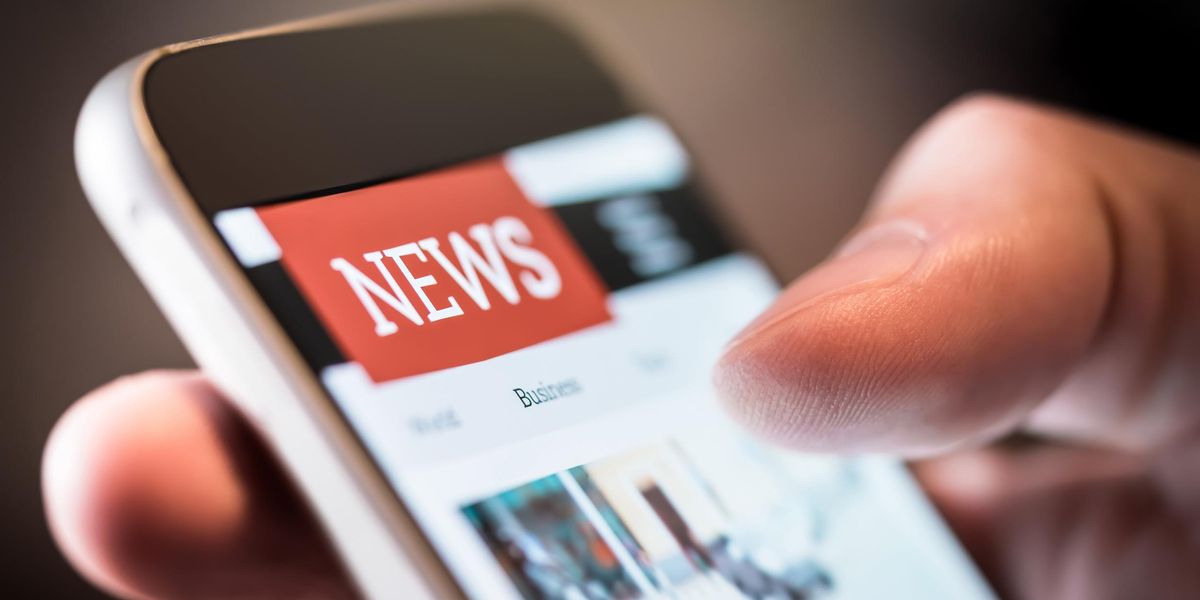 Tero Vesalainen/Getty Images
With so many media outlets in the world today, it is becoming increasingly difficult to find unbiased news, if not distinguish fact from fiction. News consumers' reliance on social media, algorithms and preferred media outlets often ends up reinforcing opinions rather than helping develop independent, unbiased views.

And while 78 percent of Americans said that "it is never acceptable for a news organization to favor one political party over others when reporting the news," according to the Pew Research Center, bias has seeped into the majority of news outlets, making it increasingly difficult for consumers to receive news that is nonpartisan.
But there are a growing number of platforms that want to help people understand media bias and improve their news consumption habits.
---
Take, for example, Kamy Akhavan, a former CEO of ProCon who has dedicated much of his career to promoting civil communication and improving civic education. Akhavan formed ProCon to reflect his passions while delivering non-biased information through "beneficial confusion," a technique that offered opposing viewpoints on a wide range of political, social and policy issues so readers could "engage in evaluative thinking to formulate their own views," he explained.
"The goal is not to persuade but rather to educate," he said. "The goal is to let the reader come to their own conclusions and judge for themselves what they want to do with that information."
Sign up for The Fulcrum newsletter
He also stressed the importance of education when discerning between biases, claiming, "The problem associated with a lack of media literacy are really an outgrowth of the fact that we have 24/7 news cycles and thousands of media sources, including citizen journalism, which may be well intentioned, but oftentimes isn't very good."
AllSides, led by CEO John Gable, has followed a similar approach, hoping to expose individuals to different ideas and information from all sides of the political spectrum to provide a fuller picture. They have also created the AllSides Media Bias Rating to help readers understand a news platform's slant.
Gable focuses on helping people who want to solve problems, because they are ones who will bring about change. "Enable them to see the different sides, enable them to understand what's really going on, enable them to share and be open about it so that they aren't overly attached and have to hide their true opinions behind some kind of wall," he said.
Among the media platforms that earned "center" ratings on the AllSides media bias chart:
Axios
BBC
Christian Science Monitor
Reuters
Wall Street Journal news (the WSJ opinion section leans right)
(The Fulcrum also earned a "center" rating from AllSides.)
AllSides has also become dedicated to ending polarization. The platform has been focused on fighting "filter bubbles," a phenomenon that occurs when people are only exposed to ideas, news and conversations that align with their own beliefs. AllSides hopes to combat polarization by equipping individuals with knowledge and empathy to engage in productive dialogue through the dissemination of a broad range of perspectives.
Gable added that along with information that conforms to a person's beliefs, "you need the difference, the arguments and the unexpected ideas" to overcome divides and hatred for the opposing side.
He is hopeful for the future of news media—an unusually optimistic outlook given the continuing downward trend regarding Americans' trust in the media. Gable believes the key to turning around the news industry is overcoming misinformation: "The way to deal with misinformation is not by trying to control it, but by debunking it in a world of open ideas and data."
Large media corporations like Yahoo News and even Facebook have begun to incorporate technology that discourages misinformation and questions the credibility of their news sources. For example, Yahoo News has just acquired The Factual, a company focused on rating the credibility of news sources through different algorithms and technologies.
Other sources for balanced perspectives and media ratings include:
NewsGuard, a browser extension that provides ratings on media platforms.
The Flipside, a newsletter that shares perspectives from the right, middle and center on some of the biggest issues of the day.
While ProCon, AllSides and others like them are designed to help news consumers, Akhavan would prefer to see solutions that attack the issue earlier, such as developing critical thinking skills in K-12 education. He suggests that children should be taught to "to question the accuracy of the information to question whether or not there's multiple perspectives in a particular presentation or single perspectives, to see if any of the languages that tended to be persuasive or whether the language is intended to be informative."
This skill, coupled with a media literacy proficiency, would better equip Americans to recognize biases and arm them with the tools to overcome deceptions from a single, possibly misinformed, media source. Instead, they would be more likely to look for different viewpoints, question the credibility of their sources, and formulate an opinion for themselves.