6 takeaways from a liberal democracy reform scorecard of Congress
https://twitter.com/saramswann?lang=en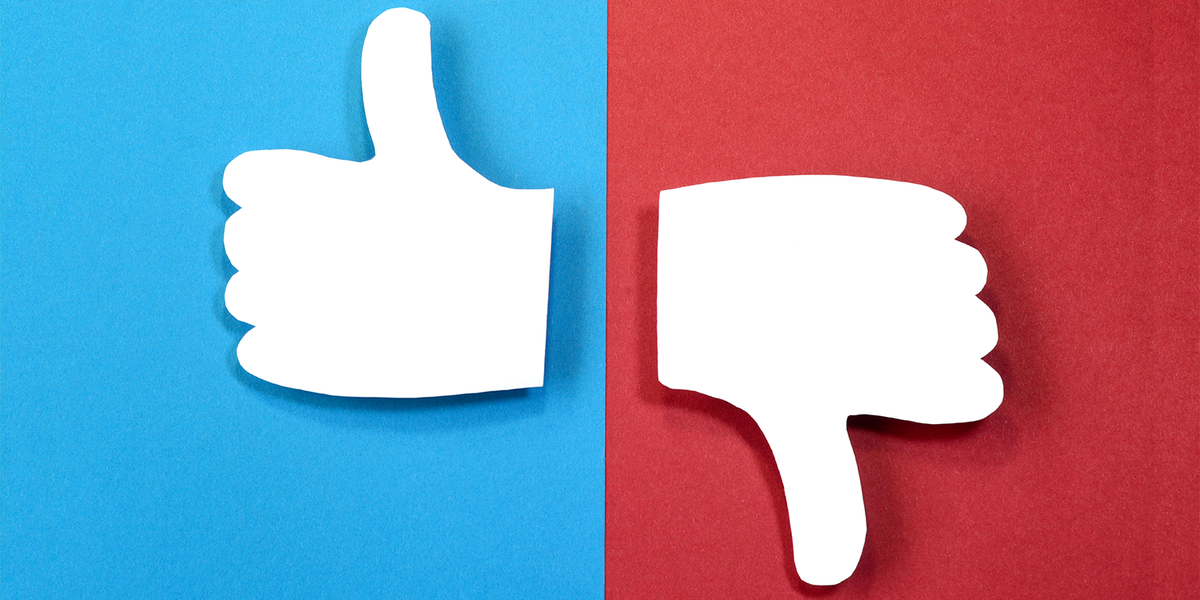 jayk7 / Getty Images
It's no surprise that Democrats in Congress rank better on democracy reform than their Republican counterparts, especially when progressive groups are keeping score. Over the last year, GOP members were largely opposed to Democratic efforts to get big money out of politics and expand access to the ballot box.

So the bipartisan chasm comes off as enormous in the first congressional scorecard produced by End Citizens United, a liberal political action committee that's focused mainly on shrinking money's influence over politics. And the report, released this week, suggests only rare and subtle degrees of disapproval for the blue team on Capitol Hill in 2019 — and only a few areas for faint praise of the red team.
All members were rated on whether they accepted contributions from corporate PACs. The 432 current House members were also scored on how they voted on the floor four times — including of course on HR 1, the comprehensive political process overhaul passed in March — and how many of five measures important to the group they cosponsored. Since the Senate took no votes on legislation connected to democracy reform, the senators in office last year were rated only on a quartet of co-sponsorships.
Sign up for The Fulcrum newsletter
---
To see how each member scored, read the complete report. But here are six of the big takeaways:
The presidential candidates scored well.
All five members still in the running for the Democratic nomination received perfect marks: Hawaii Rep. Tulsi Gabbard and Sens. Michael Bennet of Colorado, Amy Klobuchar of Minnesota, Bernie Sanders of Vermont and Elizabeth Warren of Massachusetts. (So, too, did the three senators who have dropped out.)
Such perfect scores were rare.
Eleven Senators and 37 House members, all of them Democrats, checked all the boxes to earn an A+. This group included 22 House members in their first terms.
Because not many Democrats reject business cash.
Only a quarter of the Democratic senators (11 of them) and one-fifth of the party's House members (47) are doing one of the things End Citizens United thinks most important in an area when corporate money is flowing so freely into campaigns.
Almost all the Republicans got failing grades.
In fact, all 53 of the party's senators got a zero. So did 192 of the GOP members of the House last year. The remaining five each did one thing that got them credit with the group:
Brian Fitzpatrick of Pennsylvania voted for an overhaul of the Voting Rights Act. Brian Mast of Florida voted for for an election security package. Francis Rooney of Florida and Phil Roe of Tennessee are rejecting corporate PAC money. (Both are retiring, though.) And John Katko of New York is cosponsoring an amendment to the Constitution to allow more limits on campaign fundraising and spending.
The newest Republican is an outlier.
Jeff Van Drew of New Jersey scored 85 percent for agreeing with the groups' position in seven of the 10 areas. But he's only been a GOP member since the start of the year. Last year he was a Democrat.
Just four Democrats did not get an A.
Kyrsten Sinema of Arizona and Joe Manchin of West Virginia were the only two Democratic senators in this category; she scored 82 percent and he got 71 percent. In the House, the lowest Democtaic scores were for Frederica Wilson of Florida (83 percent) and Collin Peterson of Minnesota (77 percent).