Public and GOP lawmakers at odds on voting rights in Tennessee
Jun 06 2019
New polling suggests that the lopsidedly Republican legislature of Tennessee is out of step with the voters on expanding and easing access to the voting booth.
Two out of three people in the state back the idea of automatically registering every eligible voter when they get a driver's licenses or interact with other state agencies, a process now in effect in 15 states. And 74 percent support the restoration of voting rights for Tennesseans with certain felony convictions upon the completion of their sentences.
The statewide poll was conducted by Vanderbilt University, with roughly 1,000 individuals contacted May 9-23.
Legislation to increase the pool of felons who can regain the right to vote in Tennessee, which has one of the nation's strictest policies on the topic, did not get far in the legislature this year. Neither did a bill to institute automatic voter registration. Instead, one of the most high-profile measures enacted this session appears to make Tennessee the first state to impose fines on voter registration groups for turning in too many incomplete or inaccurate signup forms, while also imposing significant new requirements for registration campaigns.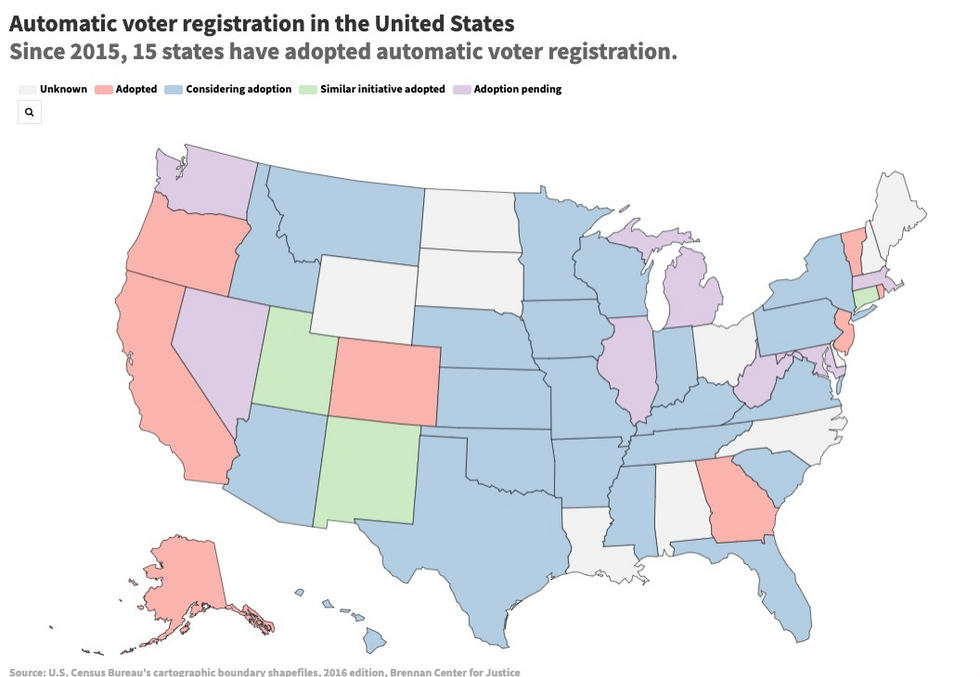 From Your Site Articles
Related Articles Around the Web