Podcast: Conversations: Former Amb. Tim Roemer & Former Rep. Zach Wamp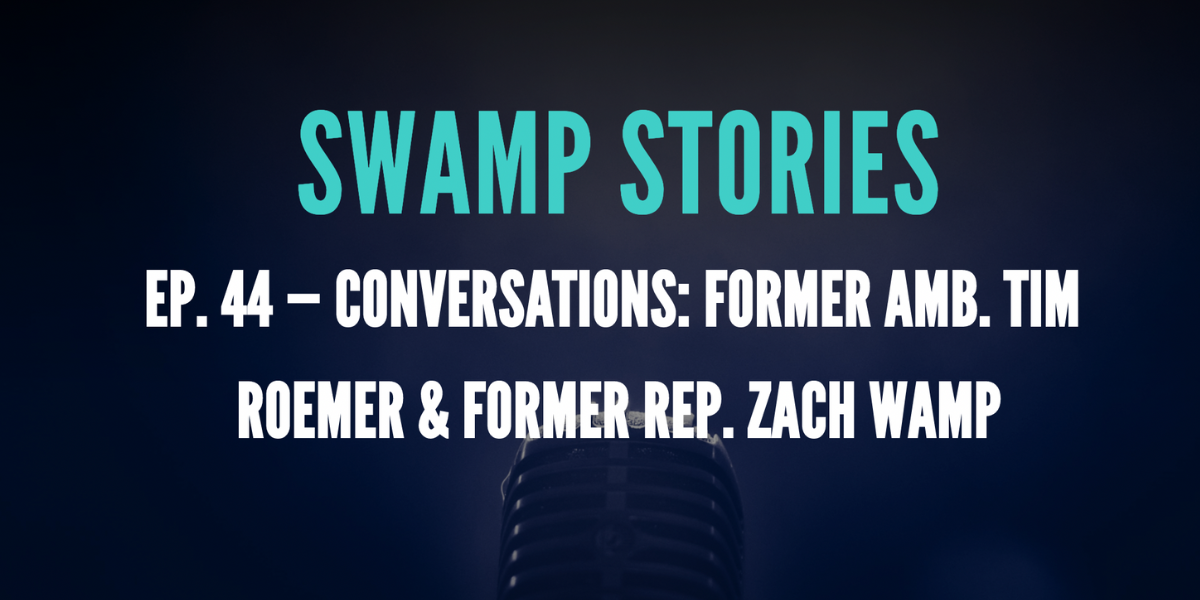 This year, the Democratic Congressional Campaign Committee has spent millions of dollars boosting election denier candidates in GOP primaries across the country in the gamble that they will be easier for Democrats to beat this November.
Many have denounced this tactic as dangerous, including some Democratic Party members, former elected officials who are bucking their party and condemning the practice.
---
On episode 44 of "Swamp Stories," host Weston Wamp chats with two co-chairs of Issue One's ReFormers Caucus, former Amb. Tim Roemer (D-IN), who recently spoke out with an op-ed in the Wall Street Journal, and former Rep. Zach Wamp (R-TN) about their thoughts on the tactic.
https://www.swampstories.org/ep-44-conversations-roemer-wamp