Top 5 numbers from the bible of the 2018 election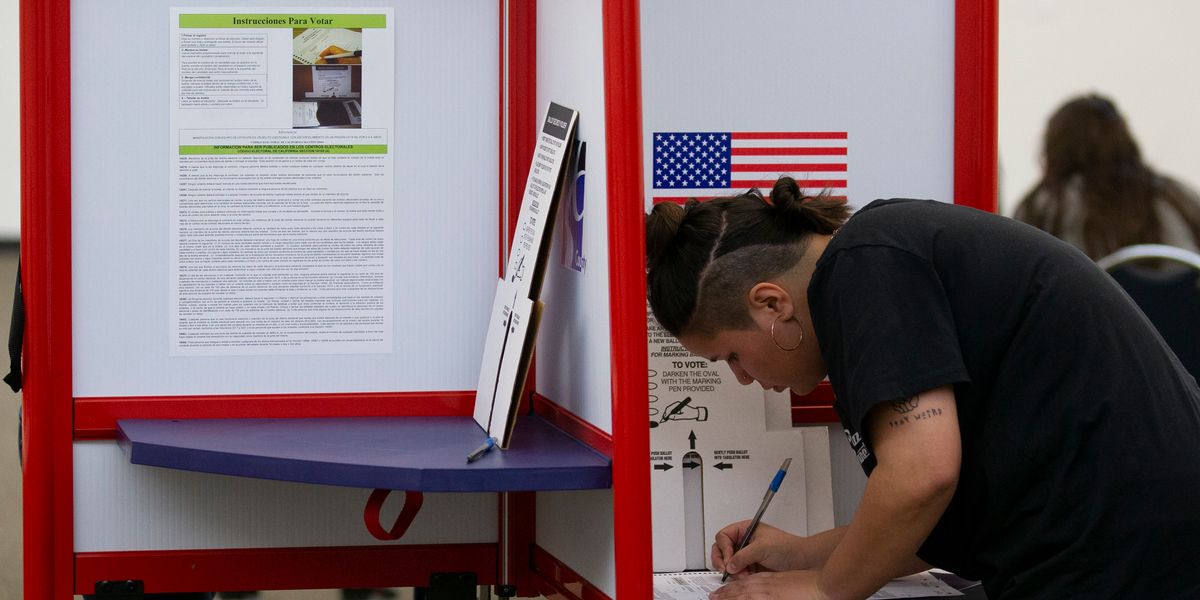 Alex Edelman/Getty Images
The Election Administration and Voting Survey, published after every federal election since 2004, is the numerical bible of all things electoral.

Clocking in at 251 pages, the newly released report on the 2018 midterm elections doesn't lack for interesting statistical tidbits.
---
Here then are five of the most interesting nuggets from the report, issued by the Election Assistance Commission.
120 million Americans – 52 percent of voting-age citizens – cast a ballot. That's a huge jump from the 2014 midterms, when turnout was 33 percent.
The states with the highest turnout were Minnesota (64.2 percent) and Colorado (63.8) percent. The lowest turnout was in Arkansas (35.8 percent) and Hawaii (38.9 percent).
Alaska, Kentucky and the District of Columbia all report having more people on their voter rolls than in the Census estimates of their voting age population – an undeniable sign their records are not up to date.
While more than half of Americans who voted did so on Election Day, one-quarter voted by mail and another one-fifth voted in-person at early voting sites.
More than 200,000 polling sites were in use on Election Day, staffed by more than 600,000 poll workers. Still, a survey of election officials included in the report found 70 percent stating that it was "very difficult" or "somewhat difficult" to find enough poll workers.