N.Y. shouldn't wait for Congress —  it can pass its own voting rights law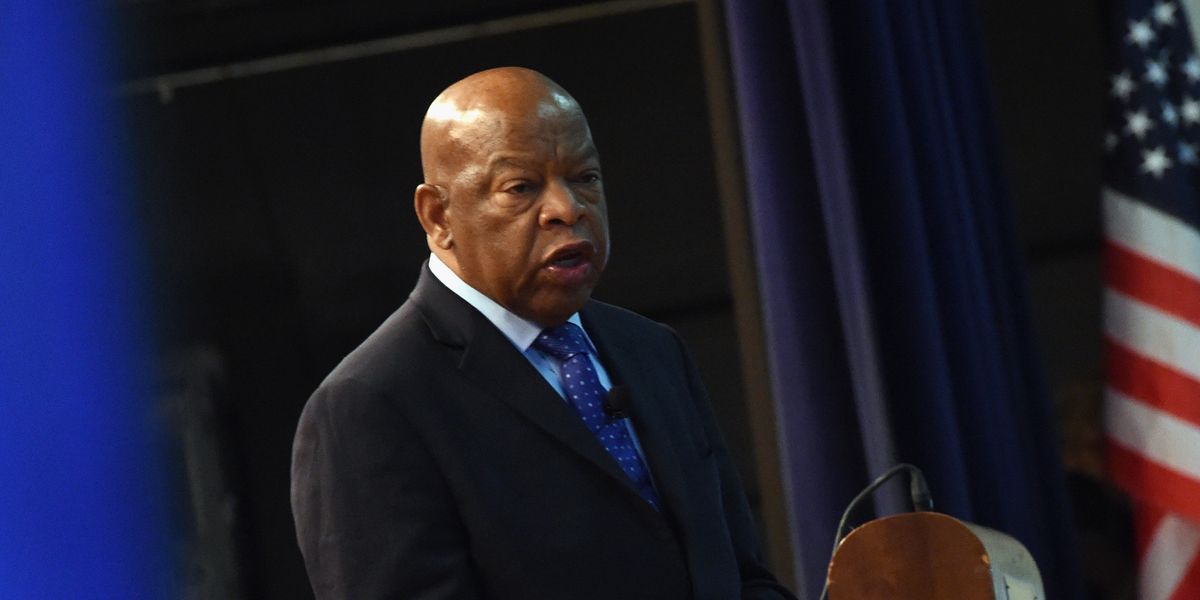 Rick Diamond/Getty Images
Fowler is on the communications staff of the New York City Campaign Finance Board, but the views here are his own.

---
"Democracy is not a state. It is an act," John Lewis declared in his final address to the nation, published last month on the day of his funeral. "The vote is the most powerful nonviolent change agent you have in a democratic society. You must use it because it is not guaranteed. You can lose it."
Last week marked 55 years since President Lyndon B. Johnson signed the Voting Rights Act. Yet millions of Americans, including many New Yorkers, have still effectively lost their right to vote because of changes to local voting laws and administrative practices that disenfranchise people and are not subject to any state or federal oversight.
This is one important way that New Yorkers can honor the legacy of Lewis, the icon of the civil rights movement who went on to represent Atlanta in Congress for 34 years: Press their lawmakers in Albany to pass legislation reinstating a key provision of the Voting Rights Act, invalidated by the Supreme Court in 2013, that protected voters from many of these types of discriminatory actions.
The provision, known as "preclearance," required states and parts of states with a history of suppressing minority voting rights to obtain permission from the Justice Department or a federal court before changing anything to do with how their elections were administered. The court ruled the law's formula for deciding which places were subject to preclearance was out of date and did not account for voting rights improvements in some places.
Sign up for The Fulcrum newsletter
That rationale, Justice Ruth Bader Ginsburg said in her dissent, was akin to "throwing away your umbrella in a rainstorm because you are not getting wet." Discarding your protection against a persistent problem, in other words, will assure that problem's return.
And, to Ginsburg's point, voter suppression is raining down across the country, including New York.
Twenty-five states have introduced hundreds of measures that make it more difficult to vote in the past decade, according to the Brennan Center for Justice. Examples include stricter voter ID laws, the purging of voter rolls, the closing of poll places and new challenges to eligibility.
"We may no longer have to guess the number of jelly beans in a jar in order to cast a ballot," former President Barack Obama remarked in eulogizing Lewis at his funeral. "But even as we sit here, there are those in power who are doing their darnedest to discourage people from voting — by closing polling locations, and targeting minorities and students with restrictive ID laws, and attacking our voting rights with surgical precision, even undermining the Postal Service in the run-up to an election that is going to be dependent on mailed-in ballots so people don't get sick."
While New York does not have a voter ID law, thousands of New York City voters saw their names purged from the voter rolls without notice in 2016, had their polling places changed without notice in 2017, and watched last year as a limited rollout of early voting poll sites was found to favor affluent white voters. As recently as this year's primary, in June, one in five voters in New York's 12th Congressional District had their ballots invalidated over postmarking issues out of the voters' control.
These are all issues that may have been prevented had there been preemptive oversight measures in place.
Nationally, lawmakers and advocates are calling for an overhaul of the Voting Rights Act. The House last year passed legislation, and has recently decided to name it after Lewis, that would create a new way to determine what places have violated minority voting rights so extensively that all their election laws should require federal approval.
States also have a role to play in protecting against voter suppression and increasing the pressure for this federal legislation, and New York should do its part. One path is to pass the legislation sponsored by state Rep. Latrice Walker and renamed the John R. Lewis Voting Rights Act of New York by a fellow Democrat from Brooklyn, state Sen. Zellnor Myrie. The bill would establish preclearance by requiring localities to seek approval from the state attorney general before changing any voting procedures.
"Ordinary people with extraordinary vision can redeem the soul of America by getting in what I call good trouble, necessary trouble," John Lewis famously and frequently said. We now have an opportunity to make some good trouble of our own, by calling on state legislators to pass this legislation and provide more oversight of New York elections and prevent voter suppression.