Citing virus, senior senator proposes $500 million for voting at home
https://twitter.com/saramswann?lang=en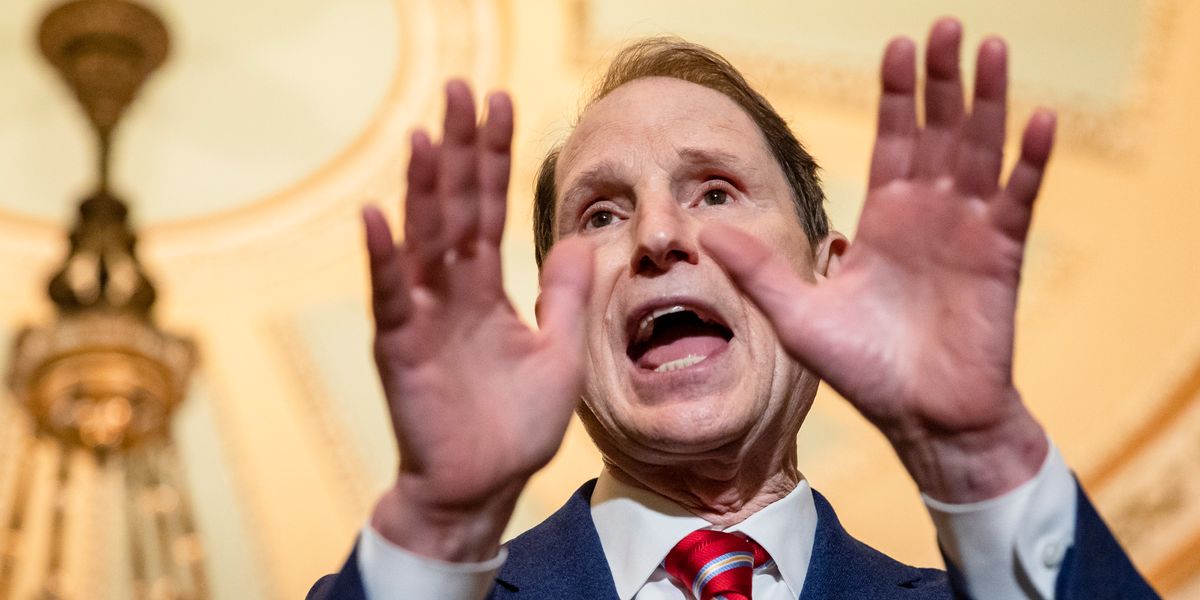 Samuel Corum/Getty Images
With the coronavirus now officially labeled a pandemic by the World Health Organization, concerns about its impact on the election keep growing.

Candidates are canceling rallies. Sunday's Democratic presidential debate in Phoenix won't have a live audience. And election officials are worried the disease's unpredictable spread will dampen turnout in the remaining primaries and in November.
An influential senior senator is proposing a remedy for that last concern: Make it easy for voters to cast their ballots from home.
---
Democrat Ron Wyden of Oregon plans to introduce legislation Wednesday that would establish a $500 million federal fund for creating vote-by-mail systems in times of national crisis. The bill would also give all Americans the right to vote from home this year if more than a dozen states declared a coronavirus emergency.
At least for now, the bill will be a decided long shot in the gridlocked Senate, where the Republican majority has opposed all proposals for giving Washington more influence over how states and counties conduct elections.
Voting by mail has become increasingly popular. In the 2018 midterm, more than 31 million ballots were cast this way, a quarter of the total. All states offer voters with excuses related to travel, age or disability the option to mail in their votes. But over the past two decades, many states have expanded use of the practice.
Sign up for The Fulcrum newsletter
Twenty years ago, Wyden's home state of Oregon became the first to adopt vote-by-mail for all elections. Colorado, Utah, Washington and (for the first time this year) Hawaii are also entirely vote-by-mail states; voters automatically receive a ballot that they can return by mail, in a secure dropbox or at a polling station. Sixteen other states have provisions that allow certain elections to use mail-in voting.
Mailing in ballots would not only protect voters from public health crises, but would also prevent poll workers — who tend to be elderly and therefore more at risk — from getting sick.
Long lines, which thousands have faced already in recent primaries, would also no longer be a problem with widely implemented vote-at-home measures.
That's what voting by mail is all about, according to Amber McReynolds of the National Vote at Home Institute, which advocates for widespread use of vote-by-mail systems. "It's delivering democracy through an existing infrastructure: the U.S. Postal Service," she said Wednesday.
An added bonus is that most Americans consider the Postal Service to be the most trustworthy brand in the country, according to a January survey by Morning Consult.
McReynolds said Wyden's plan captures many of the best practices her organization has recommended, including paying for postage and secure drop boxes.
No such measure has been introduced in the Democratic House, where its prospects would be better. But if the idea gains unexpected traction because of COVID-19, the bill could be enacted in time for November.
"I hope this bill garners bipartisan support because it's something that serves the entire electorate," McReynolds said. "And hopefully it will relieve some of the burden placed on people by the coronavirus."