More voting restrictions have been signed into law this year than ever before
https://twitter.com/saramswann?lang=en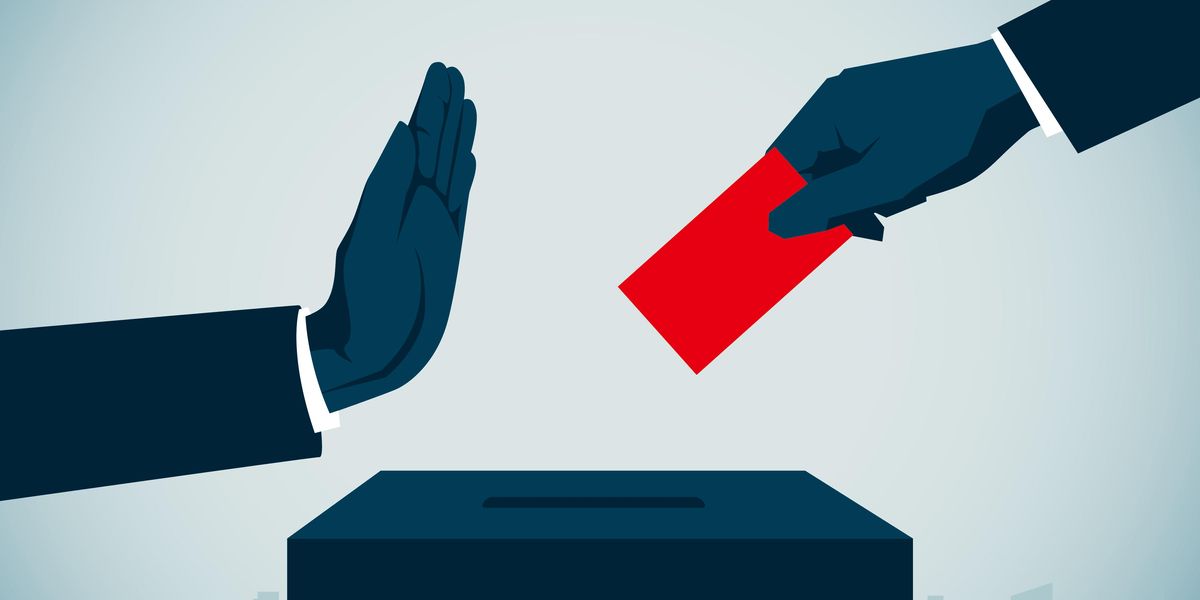 erhui1979/Getty Images
States have enacted a greater number of restrictive voting laws in 2021 than in any previous year — and they've done so at a rapid pace.

As of mid-May, 14 states had signed into law 22 provisions restricting access to the ballot box, according to the Brennan Center for Justice, which has been tracking state voting legislation. This year's total shatters the previous record-high from 2011, when 14 states enacted 19 restrictive voting bills by October of that year.
The heightened activity around voting legislation is a direct result of the 2020 election, in which states were forced to make last-minute and temporary changes to accommodate voters during the Covid-19 pandemic. Since then, Republicans have been largely pushing limitations to voting access, while Democrats are advocating for expansions.
---
The last time the country saw such a concentrated effort to restrict voting access was a decade ago. Following the 2010 elections, Republicans gained significant control in state legislatures, allowing them to steer the policy agenda and approve limits on voting access.

Now, states are seeing a new wave of voting restrictions, mostly aimed at absentee voting. Included in the 22 bills already enacted this year are provisions reducing the time voters have to request and return a mail ballot, limiting access to ballot drop boxes and imposing stricter signature or voter ID requirements for mail voting.
Sign up for The Fulcrum newsletter
Other restrictions that have been approved include reduced hours for early in-person voting, eliminating Election Day voter registration, limiting polling place availability, and banning snacks and water hand-outs for voters waiting in line.
With one-third of the state legislatures still in session, more bills could be on their way. There are 61 measures with restrictive provisions advancing in those statehouses, and half of them have already passed one chamber. At least 389 restrictive voting bills have been introduced across the country this year.
At the same time, many states have also been pushing to ease access to the ballot box. At least 880 such bills have been introduced in almost every state this year. Of these bills, 28 have been signed into law in 14 states. Another 115 of these bills are advancing through statehouses, with two-fifths of them already passed in one chamber.
Some of the provisions included in these bills include expanding early voting opportunities, adding ballot drop boxes, making it easier to register to vote, bolstering vote-by-mail access and restoring voting rights for people with past felony convictions.