Will voters bother to show up for North Carolina's runoff elections?
---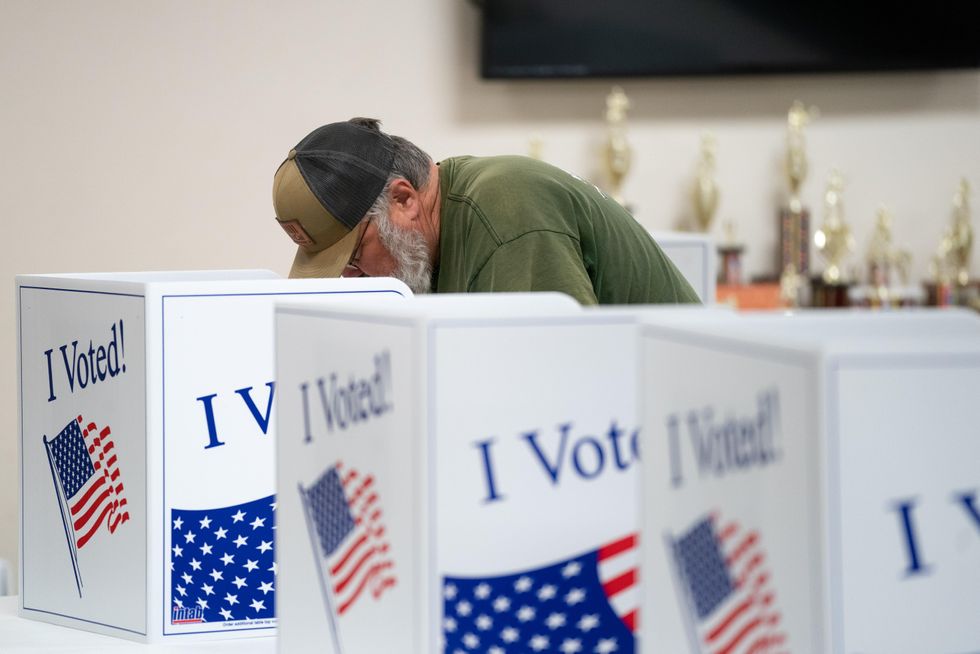 What do municipal, school board and sheriff elections have in common? Low voter turnout.
North Carolina is hosting a runoff election today and not many voters are expected to turn up at the polls. The biggest races include mayoral and city council contests in Charlotte, Fayetteville and Greensboro.
Without statewide or legislative races on the ballot, it can be tough to get voters to cast ballots in these elections.
A handful of states require runoffs when no candidate in a race receives a majority of the vote. But North Carolina's version is different. A runoff is only necessary if no candidate receives a "substantial" plurality of votes, meaning 30 percent plus one. Additionally, a runoff is not required unless the candidate with the second most votes asks for one.
On the docket for Tuesday's runoff are 10 municipality races, two board of education elections, and a couple races for sheriff. In the fall, North Carolina will decide 14 seats in the House of Representatives and one Senate seat.
Read more about the primaries and election law changes in North Carolina.
Additional reading: How 5 Southern states have overhauled their election systems
Voting restrictions have eased up in Delaware thanks to two new bills that the governor signed into law. Voters no longer need a reason to vote by mail in the state. And the deadline for registering to vote is now Election Day thanks to newly instituted same-day registration.
While voting by mail has gotten easier in Delaware, it has gotten tougher in Florida since the 2020 election thanks to updated voter ID legislation and a deadline looms for voters hoping to cast their ballot through the postal service in the state's August primary election.
Elsewhere:
Wisconsin's legislature rejects the state election commission's efforts to count valid ballots with minor omissions, while voters with disabilities sue to ensure their federally protected voting assistance.
Michigan court strikes down legislative practice of approving and amending ballot measures as "thwarting the power of the people."
A new California bill requires voters to be informed that the signature they use to register will be used for signature verification on mail ballots.
The debate about clean energy and climate change often gets caught in a partisan spin cycle, leaving real needs unmet.
Former Members of Congress CEO, Pete Weichlein sat down with Former Members Gene Green (D-TX) and John Shimkus (R-IL) to discuss energy policy and how Congress should handle it moving forward.
Your Take
Movie theaters are open again and Top Gun Maverick leads the way as the blockbuster of the summer. Almost 40 years later, it is setting a different tone than its prequel - an homage to how our country and culture has changed.
What are the blockbuster movies that define who we are? What movies represent the best of American culture? And is it a nod to nostalgia from the past? Or a preview of a better future?
Please send your take to The Fulcrum's Debilyn Molineaux by 7 p.m. ET on Wednesday. We will publish select responses Friday.
Also in the news
Report: Need Tighter Security for Wisconsin Election Workers (US News & World Report)
SMU team generated 1.5M district maps, but none were as gerrymandered as Texas' pick (Dallas Morning News)
Upcoming events
An Update on SCOTUS 2022 - Ballotpedia - July 26
MoneyOut: Lessons from Wyoming and Michigan on Passing Local Resolutions - American Promise - July 26
Medicare and Inflation - Committee for a Responsible Federal Budget - July 27
2022 Primaries and How to Improve Them feat. FairVote
- The Democracy Group - July 27