From declaration to action: Practicing everyday democracy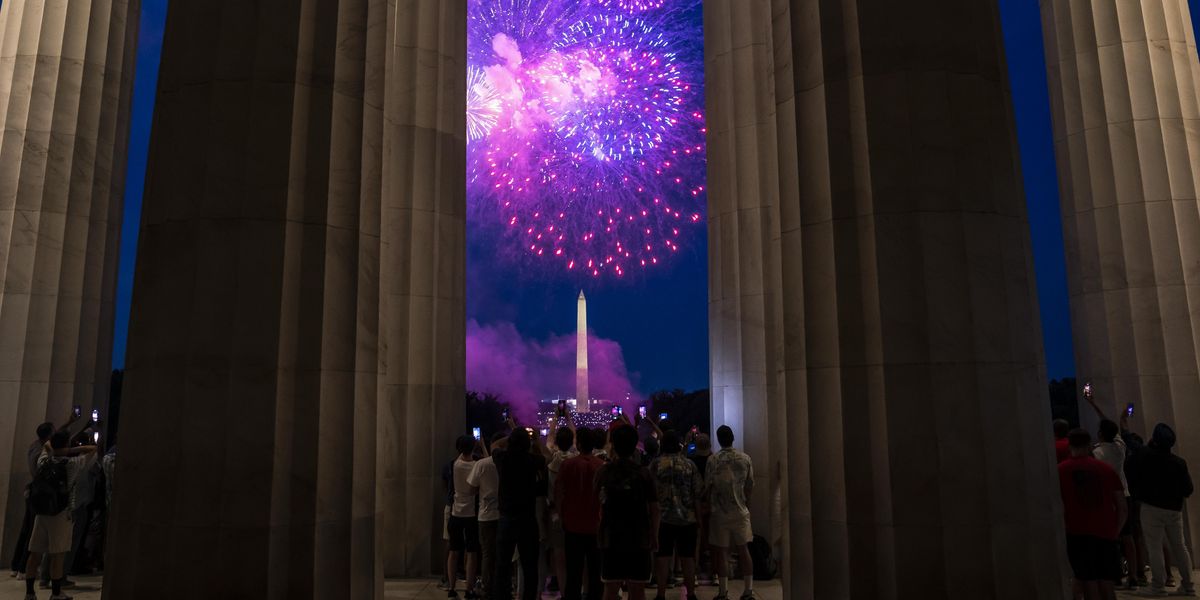 Nathan Howard/Getty Images
Chang is the co-founder and CEO of GenUnity, a civic wellbeing nonprofit. Reid, a rising senior at Yale majoring in history, is a special assistant to the CEO.

The Fourth of July was painful for many Americans. The first half of 2022 brought the war in Ukraine; mass shootings in Buffalo, Uvalde, and across the country; and most recently the Supreme Court's reversal of Roe v. Wade. In the midst of these upheavals, feelings of celebration felt out of touch with this somber moment in our nation's story.
At the same time, this week provides the perfect opportunity to reflect on the legacy of July Fourth as the anniversary of the Declaration of Independence, a visionary statement of not only what the United States of America can become but how we can build our more perfect union.
---
Our Declaration of Independence sets out a revolutionary vision: equality as the bedrock of freedom. In pronouncing independence, the founders justified their revolutionary action with universal principles of human equality. Not only that we are all created equal, but each of us is the best judge of our own happiness. And, as a result, it is only through the practice of understanding each others' lived experiences and engaging as equal co-owners in the design of a system of self-governance that we can build a society free from oppression and tyranny.
Sign up for The Fulcrum newsletter
A community for everyone has to be built by everyone. Recently, however, this foundational principle feels evermore distant due to extreme attacks on voting rights, rampant gerrymandering and the everyday exclusions of those who may not share our views – whether in schools, social settings or the workplace.
Fortunately, as the Declaration lays out, we have the power to change this through the practice of everyday democracy:
Take your passion for an issue and seek out those across your community who are experiencing or addressing it.
Reflect carefully on whose perspectives you haven't heard and ask yourself whether your understanding of someone else's perspective is rooted in proximity to their lived experience.
Build diverse relationships rooted in compassion for each others' shared humanity.
Act strategically to drive change with the best of what you know today, while welcoming continuous feedback and the opportunity to learn from those most proximate to the issues
With each rep, you'll strengthen your democratic muscle, deepen feelings of agency, purpose and resilience, and spark positive change in your community.
Admittedly, in the context of our hyper-polarization and the fierce urgency of now, the practice of everyday democracy can feel like placing a feather on the scales of justice. The hard truth is this is what democracy demands. Democracy asks us to be vulnerably honest about our differences, to extend compassion in conflict, and to believe that the honest effort of millions working together to build a better society will actually result in one. There is no escape from this uncomfortable truth.
Yet in the face of these seemingly insurmountable odds, we find faith in an equally powerful truth – that we have no choice but to try.
We can do what we must because we must do what we can. In choosing to practice everyday democracy, we persist and invite our fellow Americans to join a lifelong project to uphold our inextricable ideals of equality and freedom.