5 groups honored with civic collaboration prizes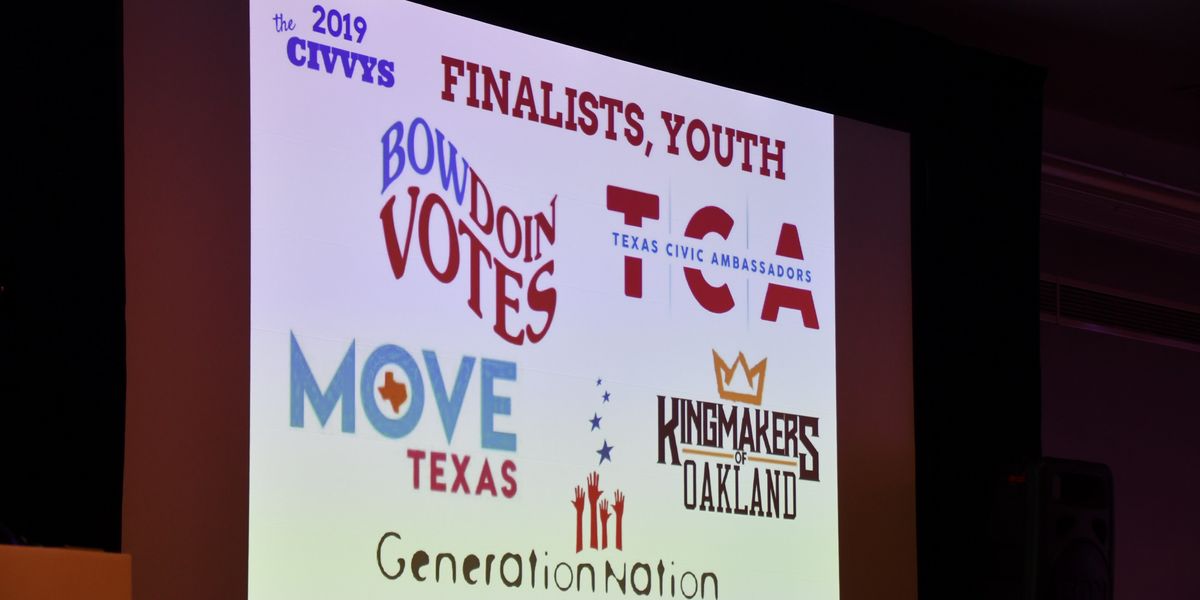 David Meyers/The Fulcrum
Nonprofits crowdsourcing civic engagement, introducing students to local politics and hosting coffeeshop listening sessions were among the five winners on Wednesday of the third annual American Civic Collaboration Awards, known as the Civvys.
The awards, established by the Bridge Alliance and Big Tent Nation two years ago, honor civic collaboration efforts that strengthen communities and empower citizens while bridging ideological divisions, partisan politics, narrow parochial interests and other gridlock-producing barriers.
This year's winners represent an eclectic brew of civic-minded groups chosen from a crowded field of deserving candidates, according to award organizers.
---
"The 2019 award cycle saw the highest number of nominees, making for a competitive selection process — and demonstrating the growing breadth and depth of civic efforts happening across the nation," according to organizers. "Every day, organizations and industries are coming to realize that it is collaboration, not competition, that will allow us to move America forward, combine our strengths to do more and do better, and overcome partisanship and gridlock."
Brandon Whitney of ioby accepts the national winner award. Ioby is the country's only civic crowdfunding platform.