Pennsylvania to pay postage for absentee voters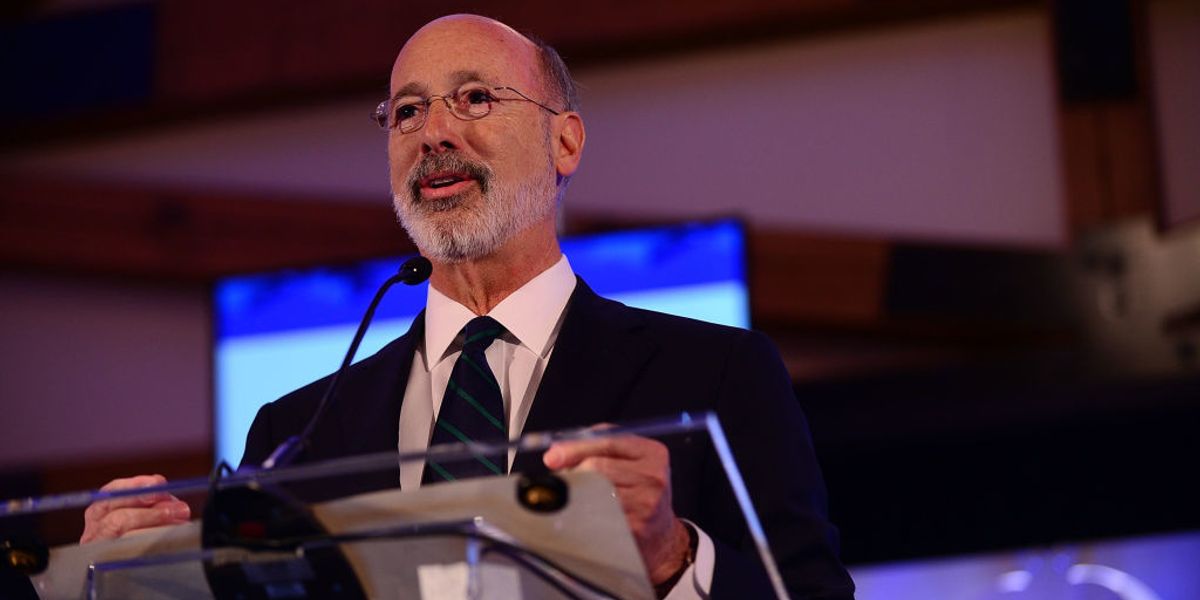 Lisa Lake/Getty Images
In the latest move to make mail balloting more appealing in a swing state, Pennsylvania has decided to pay for the return postage on all absentee ballots in the fall election.

The announcement by Democratic Secretary of State Kathy Boockvar will add the nation's sixth biggest state, if only this year, to the roster of 17 others that routinely foot the bill for mailing back a remote voting envelope. These include other presidential battlegrounds led by Wisconsin and Arizona.
The decision also makes Pennsylvania the 25th state where normal laws or regulations have been relaxed, either proactively or because of a lawsuit, to make casting a ballot easier and safer in November in light of the coronavirus. On that list, just one other state, reliably red South Carolina, has also decided to pay for postage on mailed ballots — a move that will eliminate a minor logistical hassle for everyone along with a financial burden for the very poor.
---
An unprecedented share of the presidential vote looks to come through the mail this fall — perhaps more than half, up from a quarter last time, an expected wave that's presenting states with logistical problems culminating in the challenge of opening and tabulating so many envelopes on election night.
Sign up for The Fulcrum newsletter
Democratic Gov. Tom Wolf plans to pay for the postage with some of the state's share of federal emergency coronavirus aid.
"It's our job as public servants to make the voting process as seamless as possible for our citizens," said David Pedri, the county manager in Wilkes Barre. "This is the right move because it makes it even easier for all Pennsylvanians to make sure their voices are heard."
Friday's announcement comes as the state intensifies a legal battle with President Trump's re-election campaign over expanding vote-by-mail rules. The campaign filed its first lawsuit last month, asking a federal judge to restrict mail-in voting, and Democrats responded with a lawsuit of their own in state court seeking to loosen those same rules.
Both suits are seeking to address ballot drop boxes, poll watcher eligibility and the use of ballot secrecy envelopes for mail-in ballots.
This is the first year Pennsylvanians may vote absentee without providing a specific excuse, the centerpiece of an extensive rewrite of election law enacted with bipartisan support in Harrisburg last fall. The change resulted in more than 1.8 million voters requesting a remote ballot for the state's June 2 primary, with six out of seven of those people returning them in time.
The numbers suggest the share of votes cast by mail statewide in November may see an exponential increase compared to 2016, when it was just 5 percent.