New coalition on the left to fight suppression and misinformation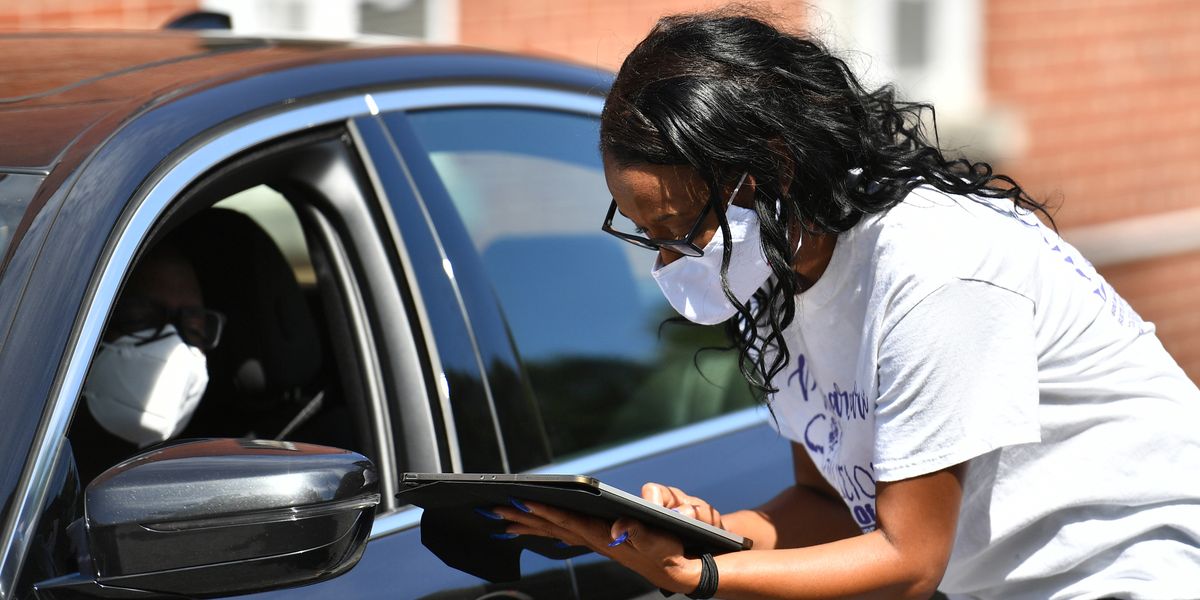 Paras Griffin/Getty Images
Sixteen liberal political and organizing groups are joining forces with Let America Vote — a democracy reform organization that fights big money and voter suppression — to create a coalition dedicated to getting all Americans access to the information they need to vote this November.

While many of these groups typically focus on other issues — like gun violence prevention, abortion rights and veterans' benefits — they are joining forces for the next two months as a part of the Save the Vote campaign in hopes of making voting safer and easier.
The coalition will share messaging and grassroots organizing efforts to battle misinformation and keep voters abreast of the work being done to guarantee the election is safe, secure and fair. The presumed hope is that will benefit like-minded voters, whose ballots will break solidly for Joe Biden and other Democrats.
---
"Extreme voter suppression combined with a global pandemic is making it uniquely difficult for people to vote, and know how to vote, in what will be the most consequential election of our lifetimes — an election where the literal future of democracy is on the ballot," Let America Vote President Tiffany Muller said in a statement.
Launched Wednesday, the campaign has broken down its work into three key categories:
Sign up for The Fulcrum newsletter
Countering misinformation, particularly President Trump's unfounded claims about the vote-by-mail system.
Recruiting poll workers, absentee ballot collectors, voter registration volunteers and voter protection monitors, as well as returning absentee ballots.
Providing voters in battleground states with details about how to vote safely during the Covid-19 crisis.
"This far-reaching coalition is stepping up to make sure we have safe, secure, accessible, and fair elections. That's the only way our democracy can deliver a government that is truly accountable to the people. Every American must have an equal voice," Muller said.
For a full list of organizations participating in the coalition, check here.