Abrams calls for reviving federal oversight of some elections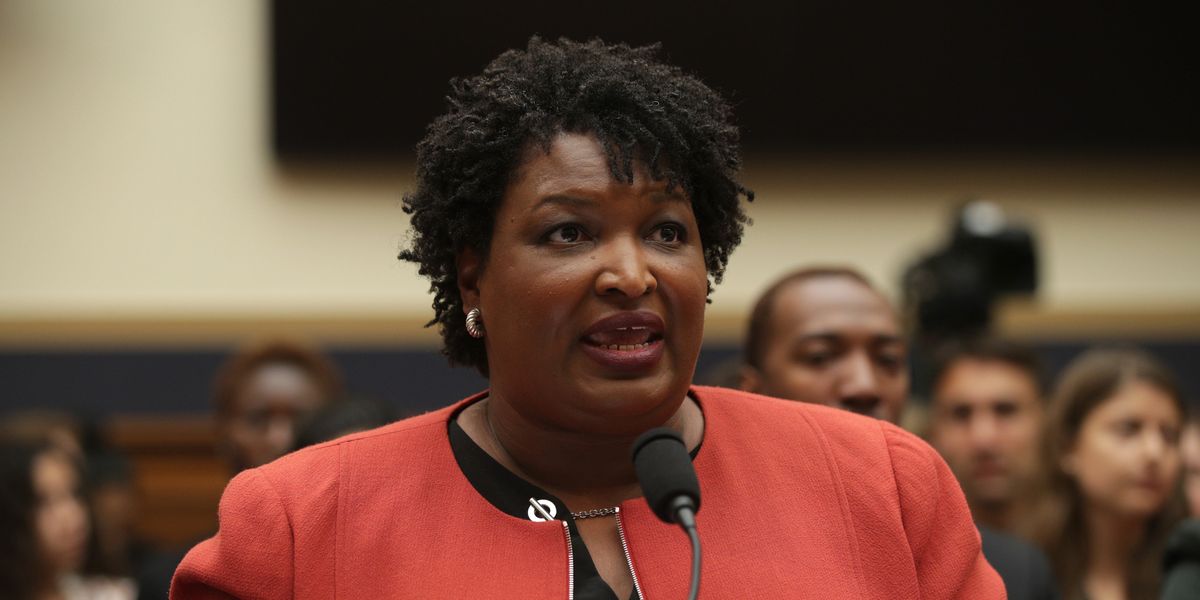 Alex Wong/Getty Images
Stacey Abrams, who gained national attention during her failed 2018 bid for the Georgia governorship, is urging Congress to restore federal oversight of elections in some states.
Had she won the extremely close contest, Abrams would now be the first black female governor in America. She and her fellow Democrats maintain the election was not fairly conducted in part because her Republican opponent, Brian Kemp, was secretary of state – and therefore Georgia's top elections official – at the time.
Abrams was the most prominent witness Tuesday at a House Judiciary subcommittee hearing on civil rights and elections in the six years since the Supreme Court eviscerated the heart of the 1965 Voting Rights Act.
---
In Shelby County v. Holder, the court struck down the part of the law requiring advance federal approval before any changes in voting laws or practices in parts of country with a history of voter discrimination. All of Georgia had been subjected to this so-called preclearance requirement, which the court ruled is now unconstitutionally outdated.
Calling for Congress to come up with a new system for preclearance that could withstand another such challenge, Abrams said that jurisdictions formerly covered by the law "have raced to reinstate or create new hurdles to voter registration, access to the ballot box, and ballot counting."
Sign up for The Fulcrum newsletter
Abrams said a voter registration group she created in Georgia, which was active in her 2018 race, submitted thousands of forms to Kemp's office and soon discovered "artificial delays" in processing those registrations. The state's requirement that names on registrations exactly match records of other government agencies sidetracked thousands more.
Both practices had a greater impact on black citizens, she said, because they are more likely to register through third-party groups like the one she founded, Fair Fight Action.
And both, she said, would have been stopped in advance under preclearance.
Abrams also charged that Kemp improperly purged names from the voter rolls.
"By denying the real and present danger posed by those who see voters of color as a threat to be neutralized rather than as fellow citizens to be engaged," Abrams said, the six-year-old Supreme Court ruling "has destabilized the whole of our democratic experiment."
After the election, Abrams created Fair Fight Action to combat the tactics used against her. It has also sued the Georgia secretary of state and is asking the federal courts to revive preclearance for any election law changes in her state.
House Democratic leaders have written legislation creating a new set of rules for the Justice Department to use in determining which states must get such preclearance, and it has more than enough sponsors to pass. But the bill would almost certainly be shelved by the Republicans in charge in the Senate.