Restricting vote by mail won't combat fraud, per conservative report
https://twitter.com/saramswann?lang=en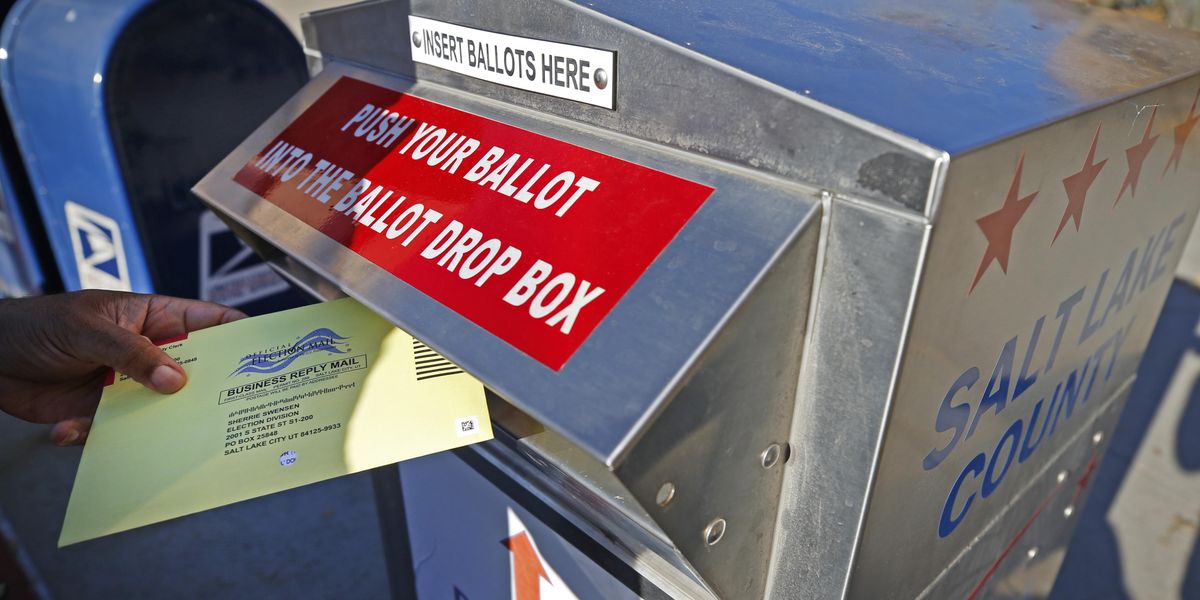 George Frey/Getty Images
Restricting no-excuse absentee voting and banning drop boxes won't actually improve election integrity, despite the claims of many conservatives, according to a new study.

R Street Institute, a right-leaning public policy research organization, released a five-page report this week arguing against various state proposals aimed at restricting voting access. While the report says some proposed reforms deserve serious deliberation, others will only make it harder for people to vote.
More Americans than ever cast a ballot by mail in the 2020 election due to the Covid-19 pandemic, prompting some states to consider making no-excuse absentee voting and other ballot expansions permanent policies. However, 33 state legislatures are also considering more than 165 bills that would restrict voting access.
---
Before the pandemic, two-thirds of states allowed voters to cast absentee ballots for any reason and several more made temporary allowances last fall. Only five states (Texas, Louisiana, Tennessee, Indiana and Mississippi) kept the excuse requirement for voting by mail in the 2020 election.
While former President Donald Trump's baseless claims of voting fraud connected to mailed ballots during and after the election have caused many Republican lawmakers to now seek rollbacks or restrictions on voting access, those allegations have no basis in fact, according to R Street.
Sign up for The Fulcrum newsletter
The report points out that absentee ballots face a "rigorous process to ensure ballots are legitimate, including ballot tracking measures and signature verification." R Street also cites an election fraud database run by the conservative Heritage Foundation, which has found a miniscule number of fraud cases over multiple election cycles.
"Moving to an excuse-only absentee system would do nothing to combat fraud, and may instead suppress voter turnout," wrote Steven Greenhut and Marc Hyden, two state policy experts at R Street who authored the report. "Many Americans prefer the convenience and flexibility provided by no-excuse absentee voting."
Ballot drop boxes, an extension of mail voting, have also been under attack. Eliminating their availability would also hinder voter convenience, especially given the mail delivery delays last fall, the report says.
"Ironically, many Republicans questioned the ability of the U.S. Postal Service to handle something as important as a ballot, yet are now proposing rules that would eliminate a reasonable alternative," Greenhut and Hyden wrote.
Expanding absentee voting is good reform and not an invitation for fraud, the report concludes. "Instead of seeking to ban tried-and-true methods of voting, lawmakers should instead look to ensure that eligible voters have the utmost opportunity to safely exercise their voting rights."