Nevada moves to send mail ballots to all; Trump threatens to sue to stop that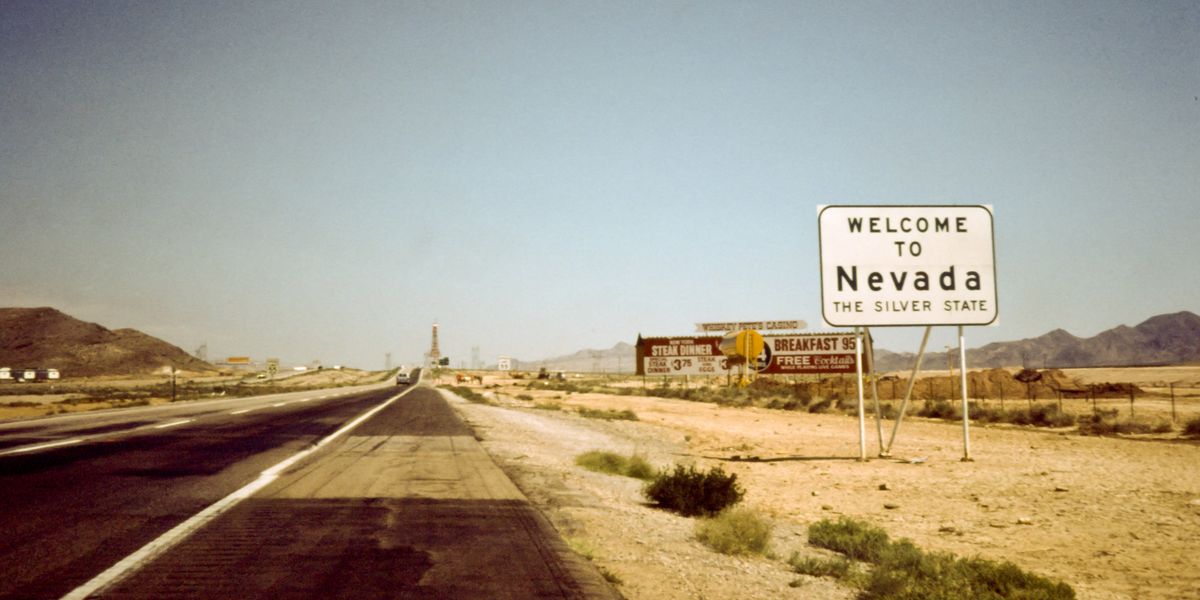 Tony Emmett/Getty Images
President Trump on Monday threatened to sue to stop Nevada from delivering absentee ballots to all active voters, just hours after the Legislature voted to conduct the state's presidential election mainly by mail because of the coronavirus.
Solidly blue California and Vermont have made similar decisions this summer, joining five states that were going to be almost wholly vote-by-mail before the pandemic.
Nevada becomes the first somewhat purple place on the roster, however, and the president asserted without evidence the switch will make it impossible for him to carry its six electoral votes. It was the latest of at least six dozen statements he's made seeking to rattle confidence in the democratic process by asserting mailed ballots will magnify fraud and minimize GOP electoral strength.
---
"In an illegal late night coup, Nevada's clubhouse Governor made it impossible for Republicans to win the state," Trump declared on Twitter. "Post Office could never handle the Traffic of Mail-In Votes without preparation. Using Covid to steal the state. See you in Court!"
Gov. Steve Sisolak is planning to sign the measure, which his fellow Democrats in Carson City pushed through over the weekend on back-to-back party-line votes. Sunday's Senate vote clearing he bill was 13-8.

Sign up for The Fulcrum newsletter
Trump offered no hint about his legal argument for blocking the impending law, and so far this year the federal courts — including a steady stream of rulings from the Supreme Court — have largely left it to the states to decide election regulations for themselves.
Secretary of State Barbara Cegavske, the only Republican statewide elected official, told lawmakers Friday that she was not aware of any fraud in the June primary, the first time the state mailed all active voters absentee ballots.
Although just 2 percent of votes were cast in person, the main complaint was about lines as long as eight hours because only a handful of polling places were open in Las Vegas and Reno, where seven of eight Nevadans live. Just 19 were open statewide. The new legislation will mandate 140 polling stations on Nov. 3, almost as many as two years ago.
Cegavske nonetheless opposed the bill, which she said was written without her input, mainly because it has a provision broadly expanding permission for the collection and return of absentee envelopes by non-family members including political operatives. Republicans say this "ballot harvesting" can also incubate election theft. Voting rights groups say it helps turnout in poorer rural communities, especially on Native American reservations.
The bill provides $3 million to proactively distribute mail ballots. But Cegavske said that was not enough to cover the expense for equipment, education, printing and postage for delivering 1.6 million of them — and provided nothing to counties for opening and tabulating them.
That problem would be solved if the next economic recovery package from Congress includes more money to help states conduct their elections, but negotiations on the package are at an impasse.
Nevada got 1 percent of the $400 million in election grants Congress approved this spring and used that money mainly on the primary, though some equipment purchased for that election can be used again.
Just 9 percent of Nevada votes were cast by mail two years ago, so the president is on to something in suggesting the challenges — to get ready in three months for that number to multiply perhaps tenfold — are daunting.
Since the pandemic took hold and the county started looking to on rely mail ballots as never before, Trump has asserted that the system "doesn't work out well for Republicans." But his party's operatives have been embracing it for decades, and a recent study concluded it does not benefit one party over another.
And experts say there is no evidence of meaningful election fraud associated with mail-in voting.
Election officials and voting rights groups also universally contradict Trump's claim that there's a meaningful difference between absentee ballots, which he approves of and has used several times himself, and vote-by-mail ballots. The two are synonymous because they are processed the same way.
Monday's tweet comes a month after the Trump campaign sued to stop officials in battleground Pennsylvania from relaxing some of their vote-by-mail rules. The national GOP is fighting lawsuits over voting rules in at least 18 other states.
And last week he floated the idea of delaying the election – which he has no authority to do — as the best way to counter the rise of mail voting. The suggestion was met with unusually clear and quick rejection from Republicans.
Four years ago Hillary Clinton won Nevada by 3 points, or 27,000 votes — the third straight Democrat to do so as the state's Latino and suburban white-collar populations expand. But the Trump campaign had been talking of spending there this fall, along with just two other states that he lost narrowly but asserted he was in position to flip this time: Minnesota and New Hampshire.